Body Contouring & Lift
Consultations offered at our two convenient locations in Danville and Pleasanton
The "Finishing Touch" on Your Weight Loss
While body contouring cannot give you a perfect body shape, it can greatly improve your shape and self-confidence. To find out if you're a good candidate, we recommend a consultation. Visit our Bay Area office in Pleasanton or Danville, CA, and come prepared to discuss your health, goals for surgery, and expectations.
Benefits of Body Contouring
Relief from skin rashes, hygiene issues
Reshaping of the body helps to normalize appearance
Improved self-confidence
The Procedure
Body contouring is not limited to one area of the body, but rather a comprehensive series of procedures that tighten up areas like the thighs, tummy, back, butt, arms and also the face. The general goal is to address loose folds of skin that happen as a result of major weight loss. By tightening the skin and removing small areas of isolated fat, we can significantly improve a patient's appearance, comfort level and quality of life.
Procedures include liposuction, abdominoplasty, brachioplasty, torsoplasty, thighplasty, neck lift, butt lift surgery and more. Surgeries can be combined in a single operation, which is typically done with a general anesthetic. Incisions are placed in natural folds of skin, so surgical scars can be concealed as well as possible.
Recovery
After one or more body contouring surgeries, you can expect some discomfort, swelling and bruising for several weeks. Prescription paid medication will help you manage discomfort during recovery, and you will likely wear a special elastic garment to minimize swelling. Most patients return to work and other daily activities within two to four weeks, while more demanding activities are postponed for several weeks longer.
Immediate results are evident after body contouring, but it will take much longer before you can appreciate the final results.
Body contouring includes some extensive surgical procedures, which always present a degree of risk and uncertainty. Potential adverse events include infection, adverse reaction to anesthesia, noticeable scarring, poor healing, prolonged swelling, numbness and blood clots. During your consultation here in the Bay Area, we'll discuss these risks and other details about safety, so you can make an educated decision about cosmetic surgery after your weight loss.
Learn More
If you're interested in body contouring, we encourage you to visit our plastic surgery office in the East Bay Area for a personal consultation. Our kind, and respectful staff will treat you like family, while plastic surgeon Dr. Bachelor provides excellent body contouring results. During a consultation, we can answer your questions and discuss the post-bariatric treatment options that interest you. Call our Danville office at 925-820-7290 or our Pleasanton office at 925-462-3700 to schedule your visit today.
We see patients from all over California and the U.S. Many of our patients come from the San Francisco Bay area, but also as from the Tri valley area and beyond, including Lafayette, Alamo, Walnut Creek, Danville, Dublin, Pleasanton, Livermore, Palo Alto, Mountain View, and San Jose.
Our Offices
1387 Santa Rita Rd
Pleasanton, CA 94566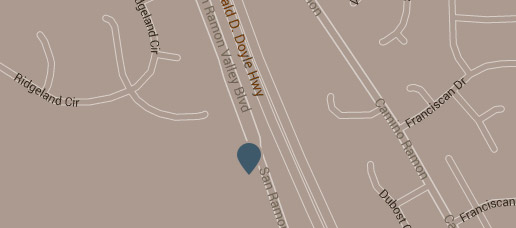 919 San Ramon Valley Blvd #150
Danville, CA 94526