Buttock Lift
Consultations offered at our two convenient locations in Danville and Pleasanton
Enhancing Buttock Shape and Profile
During a consultation in either Pleasanton or Danville, we can help you determine if a butt lift or some other combination of post-weight loss procedures will meet your needs. We've helped both women and men in the Bay Area achieve their appearance goals following major weight loss.
Benefits of Buttock Lift
Improved gluteal shape, size and definition
Better self confidence and body image
A normalized body shape after major weight loss
The Procedure
Butt lift surgery is an inpatient surgery requiring an overnight stay in the hospital or surgical suite. We begin the procedure by administering a general anesthetic, so you sleep through the operation. An incision is placed along your lower back. Then we elevate the loose skin that resides below the incision, which lifts and contours the buttock and thigh area(s). Any remaining skin is then trimmed away and the incisions are closed with dissolvable sutures.
Before & After Photos
Recovery
Typical recovery time is about 2-4 weeks after butt lift surgery. You may experience discomfort for the first several days of recovery, and will require help around the house as you heal. Prescription pain medication will help you manage discomfort during this time. Surgical dressings are typically removed within two to three days of surgery, at which point most patients regain most normal mobility.
Learn More
If you're interested in a butt lift, we invite you to visit our Bay Area plastic surgery office for a consultation with plastic surgeon Dr. Bachelor. The consultation provides the ideal opportunity to learn about the procedure as it pertains to your individual goals. Dr. Bachelor will review the options and determine if the butt lift is right for you. Call our Danville office at 925-820-7290 or our Pleasanton office at 925-462-3700 to schedule your visit today.
We see patients from all over California and the U.S. Many of Dr. Bachelor's patients come from the San Francisco Bay area, but also as from the Tri valley area and beyond, including Lafayette, Alamo, Walnut Creek, Danville, Dublin, Pleasanton, Livermore, Palo Alto, Mountain View, and San Jose.
Our Offices
1387 Santa Rita Rd
Pleasanton, CA 94566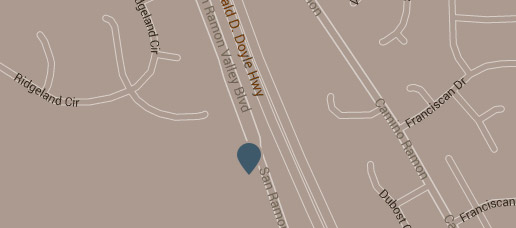 919 San Ramon Valley Blvd #150
Danville, CA 94526