Arm Lift
Consultations offered at our two convenient locations in Danville and Pleasanton
Reshaping the Arms After Weight Loss
Women are often self-conscious of their arms, especially after changes in body weight. Fortunately, "bat wing" arms are treatable with brachioplasty, a surgical procedure that tightens and tones the upper arms. Here in the Bay Area, we can perform brachioplasty and give your arms a slimmer and more toned appearance.
Benefits of Brachioplasty
Slimmer and more toned arms
A more balanced shape after weight loss
Improved self-confidence when wearing sleeveless clothing
If you feel self-conscious about your arms, you may be a good candidate for arm lift surgery in Pleasanton & Danville CA. It's important to note that brachioplasty creates a scar on the inner part of each arm; therefore, a good candidate for the surgery will be willing to accept this post-operative scarring in exchange for a more slender and toned arm shape.
The Procedure
Brachioplasty is typically performed after major weight loss, when loose skin appears on many different areas of the body. In other cases, the surgery removes stubborn fat on the upper arms that does not respond to diet and exercise.
As an outpatient procedure, brachioplasty is performed with general anesthesia, so you sleep through the operation.
We will tailor the incision to meet your needs. Many arm lifts require a small incision on each arm that is concealed near the armpit. In other cases, incisions are placed in the inner part of the arm and extend from the armpit toward the elbow. We remove loose tissue and stretch the skin into a tighter, firmer contour. All incisions will be secured with sutures.
Before & After Photos
Recovery
As with all surgical procedures, an arm lift has risks. Potential adverse events include infection, asymmetry, changes in sensitivity, excessive scarring and irregular appearance. All of these risks will be reviewed in detail during your consultation.
After surgery, we apply gauze, bandages and an elastic garment to the arms. You will experience some bruising, swelling and discomfort for a couple of weeks. Take prescription pain medication and elevate the arms as directed to manage discomfort.
Recovery times vary, but you should be able to resume your normal routine in 7-10 days. The stitches will also be removed at this time, but you'll need to postpone strenuous activities for a month or longer. Although we take care to place incisions in discreet locations, scarring is a normal result of this procedure. The scars will appear raised and pink or brown during several months of recovery, and they will gradually flatten and fade for up to 18 months.
Learn More
If you're interested in brachioplasty, we encourage you to visit Dr. Bachelor for a personal consultation. Dr. Bachelor provides the highest quality care in arm lift surgery, while our staff will treat you like a family member of friend. During a consultation, we can answer your questions and discuss arm lift treatments in detail. Call our Danville or our Pleasanton office at 925-462-3700 to schedule your visit today.
We see patients from all over California and the U.S. Many of Dr. Bachelor's patients come from the San Francisco Bay area, but also as from the Tri valley area and beyond, including Lafayette, Alamo, Walnut Creek, Danville, Dublin, Pleasanton, Livermore, Palo Alto, Mountain View, and San Jose.
Our Offices
1387 Santa Rita Rd #5643
Pleasanton, CA 94566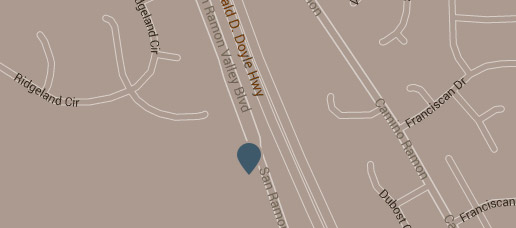 919 San Ramon Valley Blvd #150
Danville, CA 94526