Liposuction
Consultations offered at our two convenient locations in Danville and Pleasanton
The Popular Body-Slimming Procedure
During a consultation in the Bay Area, we can determine if you're a good candidate for liposuction surgery. Schedule a visit and come prepared to discuss topics like your health, cosmetic goals, and expected results.
Liposuction Benefits
Removing unwanted fat from nearly any body part
Slimming down your abdomen, buttocks, hips, thighs, calves, ankles, breasts, arms, back and neck
Enhancing the results of other procedures, such as neck lift, breast reduction and body contouring
The Procedure
Liposuction can be done with a local or general anesthetic, depending on which areas are treated. After administering anesthesia, we start by making a small incision near the targeted area. A thin tube attached to a vacuum device is then inserted into the tissue.
With gentle back and forth motions, we break up and suction out the excess fat. Once the fat is removed, incisions are closed with sutures and temporary drains are placed to collect any excess fluid. The treated area will then be wrapped with bandages and an elastic garment.
Recovery
You should be able to return home the same day of surgery.
Immediately after liposuction, you may experience some discomfort and tenderness in the treated areas. Moderate bruising and redness is also common for the initial recovery period. If a large area has been treated, we prescribe pain medication to help you manage discomfort.
Swelling will often obscure the final results of liposuction for a few weeks. Get plenty of rest for the first few days, and you should be able to resume normal activities within 10 days. Rigorous activity is restricted for several weeks.
All surgical procedures, liposuction included, have risks. We'll discuss these in-depth during your visit to our San Francisco Bay Area office. Some risks associated with liposuction surgery include infection, blood clots, hematoma, seroma, nerve damage, excessive swelling and adverse reaction to anesthesia.
Learn More
If you're interested in liposuction, we invite you to visit our San Francisco plastic surgery office for a personal consultation. Our kind, responsive, and respectful staff will treat you like a family member or friend, while plastic surgeon Dr. Bachelor provides the highest quality care in liposuction. During a consultation, we can answer your questions about liposuction and discuss the alternatives that are available. Call our Danville office at 925-820-7290 or our Pleasanton office at 925-462-3700 or email us to schedule your visit today.
We have patients here in the Bay Area as well as greater California and the nation. Many travel from the Tri valley area and cities including Lafayette, Alamo, Walnut Creek, Danville, Dublin, Pleasanton, Livermore, Palo Alto, Mountain View, and San Jose.
Our Offices
1387 Santa Rita Rd
Pleasanton, CA 94566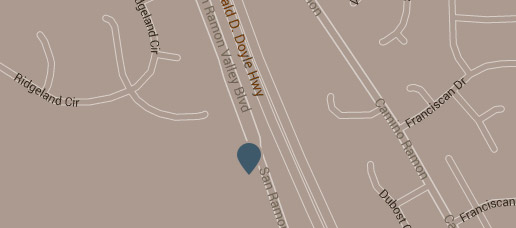 919 San Ramon Valley Blvd #150
Danville, CA 94526