Breast Lift
Consultations offered at our two convenient locations in Danville and Pleasanton
Elevating & Lifting Breasts
Our aesthetic goal with a breast lift surgery is firmer, higher and more youthful breasts. If you think these outcomes would benefit you, schedule a consultation at our Bay Area practice to determine if you're a candidate for a breast lift surgery.
Benefits of a Breast Lift
Provides a more youthful breast shape / position
Elevates the nipple and areola
Can be combined with breast augmentation
The Breast Lift Procedure
In select cases, we use fewer extensive incisions that involve only a circular incision around the areola. During your consult, we can review breast lift techniques and find the best method for your situation.
A breast lift is performed under general or local anesthesia combined with intravenous sedation. Incisions are made around the areola (which creates a new position for the nipple) along the breast crease, and vertically down from the nipple.
Loose skin is tightened at the bottom of the breast and the nipple and areola are moved to a higher position. The nipple and areola remain attached to the underlying breast tissue, which minimizes risk of sensation loss.
Before & After Photos
Recovery
Incisions are taped after surgery and you will need to wear a compression garment or support bra for a few weeks to promote healing and control swelling. You'll feel some discomfort or tightness in the chest during recovery, which can be managed with medication.
After a breast lift surgery in Pleasanton & Danville, normal activities are usually resumed in about a week, and more strenuous activity in 3-6 weeks. After that, your breasts will still need to be protected for several months. Over 6-18 months, the incision lines will fade and flatten out.
As with all surgeries, the breast lift has risks. Potential adverse events can include discomfort, infection, scarring, changes in sensitivity, and asymmetry. These risks and safety information will be discussed in detail during your consultation.
Learn More
If you'd like to learn more about breast lift surgery at our Pleasanton or Danville surgery centers, please call or email our office to schedule a personal consultation. Breast lift surgeon Dr. Bachelor provides excellent care in breast lift surgery, while our kind, responsive, and respectful staff treats each patient like a family member or friend. During your consultation, we can answer your questions and discuss the breast lift procedure in detail. Call our Danville office at 925-820-7290 or our Pleasanton office at 925-462-3700 to schedule your visit today.
Our Offices
1387 Santa Rita Rd
Pleasanton, CA 94566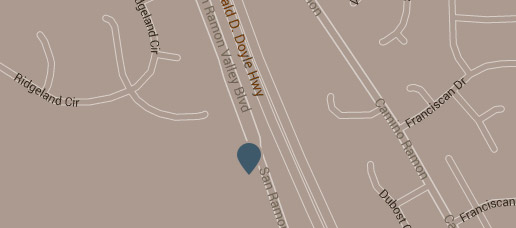 919 San Ramon Valley Blvd #150
Danville, CA 94526