Breast Augmentation
Consultations offered at our two convenient locations in Danville and Pleasanton
Saline or Silicone Implants
Studies have shown that breast augmentation has a high satisfaction rate. However, breast augmentation surgery is not the right choice for every woman. During the consultation, Pleasanton plastic surgeon Dr. Bachelor can guide you in your choice and determine if you're a suitable candidate for surgery.
Breast Augmentation Benefits
More self-confidence
Wider range of clothing options
Enhanced sexual wellbeing
A more balanced (proportional) body
Restored appearance after pregnancy or weight loss
Before & After Photos
The Procedure
There are several important choices to make before breast augmentation. Fortunately, you can rely on the expertise of Dr. Bachelor to guide you. As a board certified plastic surgeon and investigator for the new cohesive gel implants, he is uniquely qualified to perform your breast implant augmentation here in the Bay Area.
Saline Implants
Saline breast implants are made with a silicone outer shell and filled during surgery with a sterile saltwater solution. They remain a popular choice for breast enhancement and offer benefits like lower cost, smaller incision and a large body of research regarding safety and durability.
Silicone Implants
Silicone breast implants are filled with an elastic silicone gel that closely mimics the characteristics of real breast tissue. For the last 12 years, Dr. Bachelor has been a clinical investigator for the new cohesive gel implants. Using these new implants, he has performed over 500 breast surgeries to analyze breast implant safety and aesthetic results.
IDEAL IMPLANT
IDEAL IMPLANT offers saline, silicone, and the new structured implant for patients to choose from. IDEAL IMPLANTS are one of the top rated breast implants on the market today due to their lower rupture rate and lower capsule contracture rate. These implants have higher rupture strength than most other breast implants that are easily removed, if necessary. These implants require smaller incisions and have helped many women to look and feel their best.
Click here to read the IDEAL IMPLANT brochure.
Both saline and silicone implants come in a wide range of sizes to accommodate your body size, shape and desired outcome. During your consultation, Dr. Bachelor can help you find the right breast implant size, shape, and type.
Our breast surgeries are performed under a general anesthetic or local anesthetic combined with sedation. We make small incisions in locations like the breast crease, under the areola, or in your armpit. The incision size and position vary depending on the chosen technique and implant. After creating the incision, we place the implant within a pocket beneath or above the pectoral muscles.
Recovery
After surgery, a bra will be needed to secure your surgical dressings. You can walk around immediately after surgery, but should rest for at least a day or two. You'll see the results immediately. However, swelling and bruising tends to obscure the final results for a few weeks. We'll remove the surgical dressings in a few days. A support bra should be worn as directed for several weeks.
Like any surgical procedure, breast augmentation has a degree of uncertainty and risk of adverse events like discomfort, bruising, infection, asymmetry, capsular contracture, and changes to skin sensitivity. During your consultation, we'll take time to review the breast augmentation risks and important safety information regarding breast implants.
"Patients tell me they come in because they trust me. They trust what I am telling them is the truth; it's not a lot of sales or self-advertising. I think they feel like they are getting the best care that they can, and they are getting it in a safe fashion. There's a comfort in that."
– Dr. Bachelor
Learn More
If you're interested in breast augmentation, visit our Bay Area plastic surgery office for a personal consultation with Dr. Bachelor. Our staff is kind, responsive, and respectful to your needs. They can schedule your consultation and answer any preliminary questions you may have about breast augmentation here at our Bay Area office. Call our Danville office at 925-820-7290 or our Pleasanton office at 925-462-3700 to schedule your visit today.
We see patients from all over California and the U.S. Many of Dr. Bachelor's patients come from Oakland and the San Francisco Bay area,
Our Offices
1387 Santa Rita Rd
Pleasanton, CA 94566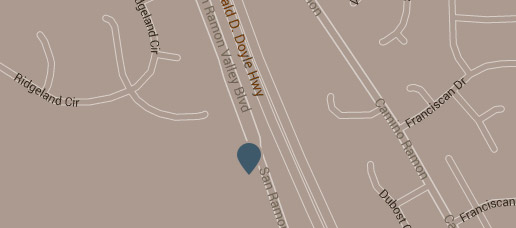 919 San Ramon Valley Blvd #150
Danville, CA 94526