Ideal Implants
Consultations offered at our two convenient locations in Danville and Pleasanton
The Ideal Implant is a one-of-a-kind breast implant option for women undergoing breast augmentation surgery. It does not contain any silicone gel, but is far different than any other saline implant in terms of its unique design and structure.
The Ideal Implant features a series of four nested shells to reduce the risk of problems such as folding, rippling, or rupture. This structure of the implant helps to better control the movement of the saline for a more natural look and feel. The edges of the implant have also been lowered to better flow with the natural contours of your body.
Because the design of the Ideal Implant is patented, and is the only breast implant of its kind. Women who want the most natural looking results from their breast augmentation should consider the Ideal Saline Implant saline option for their procedure.
Click Here to discover the Structured Breast Implant that combines the benefits of saline and silicone gel implants without the drawbacks
Ideal Implants vs. Saline Implants
Traditional saline implants do not have the same layered shells of the Ideal Implant. They are structured with a silicone outer shell and filled with saline. Because of this, problems such as rippling are much more common. The nested shells of the Ideal Implant helps to protect against these issues and provide a more natural look and feel.
Ideal Implants vs. Silicone Implants
Silicone gel breast implants are a popular option for breast augmentation, but there are also many women who prefer the saline safety of implants. Known for their natural look and feel, silicone implants have been thought of as a better choice than saline when pursuing a more subtle enhancement. However, because of the innovative design and lowered edges of the Ideal Implant, women now have a saline option that can provide them with the same natural-looking enhancement with a softer feel
Learn More
For more information on the Ideal Implant, please contact our office to speak with Eric P. Bachelor, MD., F.A.C.S.
Our Offices
1387 Santa Rita Rd
Pleasanton, CA 94566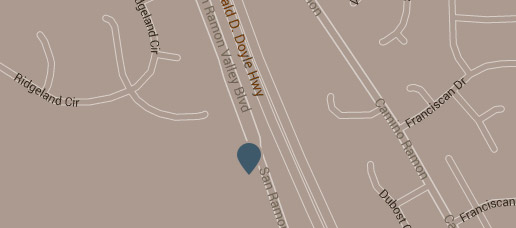 919 San Ramon Valley Blvd #150
Danville, CA 94526