Breast Reduction
Consultations offered at our two convenient locations in Danville and Pleasanton
Breast Reduction Surgery
The benefits of a breast reduction are similar to a breast lift surgery, since we perform reshaping and lifting in addition to the reduction in size. In addition to the alleviation of discomfort, you can expect a more comfortable breast size and a more youthful breast shape.
Benefits
Easier mobility and improved comfort
A more youthful breast shape
Improved breast symmetry
Relief from symptoms like skin irritation beneath the breasts
The Procedure
Breast reduction is customized for each patient, with several different techniques that can be used. Before surgery, we evaluate your history, age, breast size, breast conditions, body type and skin quality. Using this information, our Pleasanton plastic surgeon Dr. Bachelor will create a plan tailored to your needs.
The surgery is performed under a general anesthetic and takes about 3 hours at our Pleasanton or Danville surgery centers. We create an anchor or inverted T-shaped incision to reshape the breasts (similar to a breast lift). To reduce the size, we remove breast tissue using a combination of liposuction and surgical excision. Breast tissue is reshaped and excess skin removed to reshape and elevate the breast.
Recovery
There will be some swelling and bruising at first, which should subside within the first few weeks. You will wear a support bra and take prescription medication to manage discomfort during the healing process. Bandages will be removed in a few days.
While normal activities can be resumed within a week, rigorous activity should be avoided for 3-6 weeks. As with all surgical procedures, breast reduction has a degree of risk. Some potential adverse events include discomfort, bruising, infection, asymmetry and changes to sensitivity or breastfeeding ability.
Learn More
If you're interested in breast reduction surgery, please contact our Pleasanton or Danville plastic surgery offices to schedule a personal consultation. We can answer your breast reduction questions and discuss alternative treatment options that may interest you. Call our Danville office at 925-820-7290 or our Pleasanton office at 925-462-3700 to schedule your visit today. Our patients come from the San Francisco Bay area, but also as from greater California, the Tri valley area, and the United States.
Our Offices
1387 Santa Rita Rd
Pleasanton, CA 94566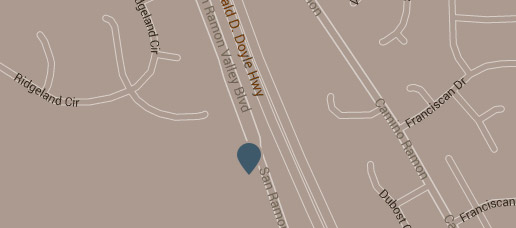 919 San Ramon Valley Blvd #150
Danville, CA 94526