Brow Lift
Consultations offered at our two convenient locations in Danville and Pleasanton
Correct Frown Lines and Sagging Brows
Most candidates for a brow lift are about 40 to 60 years of age. If you believe you may benefit from this procedure, schedule a consultation at our Bay Area practice. We'll explain the procedure in detail and determine if you're a good candidate for the surgery.
Brow Lift Benefits
Corrects lowered brow (an angry look)
Reduces frown lines, crow's feet and other wrinkles
Restores natural eyebrow arch
The Procedure
A brow lift surgery, whether it's performed using the traditional or endoscopic technique, takes 1-2 hours using twilight anesthesia or IV sedation. With the traditional technique, we make an incision across the top of the head, just behind the hairline. The forehead skin is lifted so we can gain access to the underlying tissue.
As an alternative to the traditional single incision technique, the endoscopic brow lift surgery in Pleasanton & Danville CA involves 4-5 small incisions behind the hairline. We then insert an endoscope (tiny camera attached to a light) through these incisions view the underlying tissue. In either approach, we selectively weaken the forehead muscles, elevate the tissues, and fixate them in a higher position.
Recovery
After your brow lift in Pleasanton & Danville CA, we apply gauze and bandages to the treated areas, which are removed in 1-3 days. Stitches are typically removed in about one week. We'll advise you to keep your head elevated and use a cold compress to minimize swelling. Normal activities may often be resumed in 1-2 weeks.
The results of your brow lift will become apparent as bruising and swelling subsides.
As with any surgery, a brow lift has a degree of risk and uncertainty. Potential complications include infection, asymmetrical results, skin irregularities, atypical scarring and changes in sensitivity. We'll review risks and safety information in detail during your consultation in the Bay Area.
Learn More
If you're interested in a brow lift in the San Francisco Bay areas, we invite you to call or email us to schedule a personal consultation with Dr. Bachelor. Our staff will handle your call and answer your preliminary questions about the procedure. During your visit, we take the time to answer any other questions and review every potential treatment option. Call our Danville office at 925-820-7290 or our Pleasanton office at 925-462-3700 to schedule your visit today.
Our patients often come from the East Bay area, but also greater California and beyond. We routinely consult with women and men from the Tri valley area and cities including Lafayette, Alamo, Walnut Creek, Danville, Dublin, Pleasanton, Livermore, Palo Alto, Mountain View, and San Jose.
Our Offices
1387 Santa Rita Rd
Pleasanton, CA 94566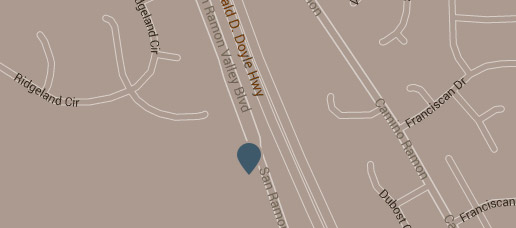 919 San Ramon Valley Blvd #150
Danville, CA 94526