Blepharoplasty (Eyelid Surgery)
Consultations offered at our two convenient locations in Danville and Pleasanton
Rejuvenating the Eye and Forehead Area
Overall, eyelid surgery in Pleasanton & Danville, CA provides a more vibrant and awake facial appearance. Vision may also be improved, which means your health insurance plan may cover part of the surgery cost.
Eyelid Surgery Benefits
Smoothes upper eyelids
Makes eyes appear larger
Treats bags and crepeyness beneath the eyes
Can improve vision in some cases
The Procedure
To ensure comfort during surgery, we may use a general anesthetic or local anesthetic with intravenous sedation. During an upper eyelid lift, an incision is made within the natural lines of the skin, extending from the inside corner to slightly beyond the outside corner. Loose skin is trimmed to create a smooth appearance on the upper eyelid, and the incision is then closed with fine sutures.
In a lower eyelid lift, the incisions can be placed within the natural lines of the lower eyelid or within the eyelid itself. A tiny amount of fat and loose skin can be removed from the lower lid area before the incision is closed with fine sutures. Ointment, gauze and bandages are then applied to the eyelids to complete the eyelid lift.
Before & After Photos
Recovery
Eyelid lift surgery in San Francisco Bay area has a recovery period lasting about 7-10 days. After the first week, you return to the office for a follow-up appointment and have the stitches removed. You can expect some puffiness and bruising during that time.
We'll advise you to spend the initial recovery period with your head elevated and cold compresses applied to your eyes.
There may be a tightness in the eyes and discomfort, which can be managed with medication. Use caution to avoid straining the eyes during your recovery. Some minor bruising and swelling can persist for up to 3 weeks. During your consultation, we can show you tricks to use concealer after your surgery.
Learn More
If you're interested in the eyelid lift, we encourage you to visit our Bay Area plastic surgery office for a personal consultation. Our kind, responsive, and respectful staff will treat you like a family member of friend, while Dr. Bachelor provides the highest quality care. During a consultation, we can answer your questions and discuss the treatment options that interest you. Call our Danville office at 925-820-7290 or our Pleasanton office at 925-462-3700 to schedule your visit today.
We see patients from all over California and the U.S. Many of Dr. Bachelor's patients come from the San Francisco Bay area, but also as from the Tri valley area and beyond, including Lafayette, Alamo, Walnut Creek, Danville, Dublin, Pleasanton, Livermore, Palo Alto, Mountain View, and San Jose.
Our Offices
1387 Santa Rita Rd
Pleasanton, CA 94566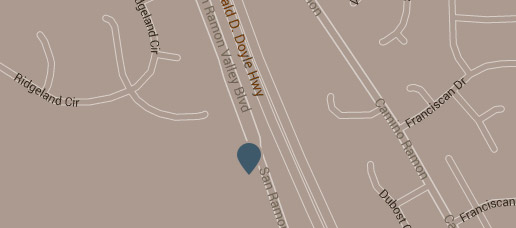 919 San Ramon Valley Blvd #150
Danville, CA 94526