Juvederm
Consultations offered at our two convenient locations in Danville and Pleasanton
Juvederm injectable gel is a non-surgical treatment for facial lines and folds. Through a simple injection of smooth, hyaluronic acid gel, Juvederm can give you a younger look in just a few minutes. We use it to treat common wrinkles like the nasolabial folds, marionette lines and lip lines. The results are immediate and last up to 1 year.
Juvederm Benefits
Reduction of lines, folds and wrinkles
Augmentation of thin or flat lips
Results lasting up to 1 year
With its natural hyaluronic acid composition and smooth consistency, Juvederm is a favorite here in the Bay Area. Treatment can give you the younger look you want, and unlike cosmetic surgery, there's no recovery time. You can return to your routine immediately.
The Treatment
Before injection, we'll cleanse your face and prepare a suitable dosage of Juvederm. The filler comes mixed with lidocaine, which helps us provide a comfortable treatment. The treated areas are then marked for injection.
We use a fine needle to inject Juvederm beneath your skin. After placement of the filler, we perform a brief massage to promote smooth distribution. A single treatment can provide great results, but touch-up treatments can help maintain your results over time.
Recovery
There's no downtime after a wrinkle filler injection, so you can immediately return to your routine. Some redness, swelling, or bruising can occur near the injection sites, which can last for a few days. If necessary, over-the-counter medications can help you manage discomfort after injection, while indirect application of ice can control swelling.
The results are visible right away. While the treated area may initially feel fuller than expected, you'll quickly adjust as the product settles. Juvederm results will last 1 year in most cases. All possible effects of Juvederm will be reviewed before your treatment. They include tenderness, pain, lumps, and bruising. Most adverse events are mild and short lasting.
Our Offices
1387 Santa Rita Rd
Pleasanton, CA 94566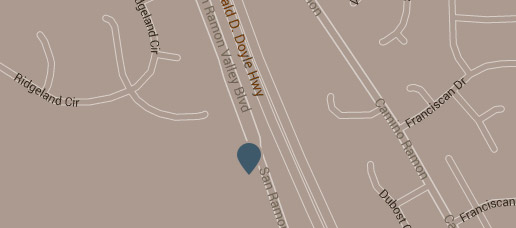 919 San Ramon Valley Blvd #150
Danville, CA 94526