UltraPulse Fractional C02 Laser
Consultations offered at our two convenient locations in Danville and Pleasanton
Treat Skin Roughness, Discoloration and More
Wrinkles, scars, spots and rough skin are no match for the Lumenis Ultrapulse Fractional C02 Laser in Pleasanton CA. We use it to perform laser skin resurfacing, a treatment that can rejuvenate your skin with amazing precision. Depending on your skin condition, we can tailor the treatment to correct a wide range of skin conditions.
With the advanced technology of the Lumenis Ultrapulse, we can treat a wide range of skin types and skin conditions. Treatments are custom-tailored to achieve your goals for a satisfying cosmetic improvement and a convenient recovery.
UltraPulse Fractional C02 Laser Benefits
Correction of wrinkles, scars, and discoloration
Provides a smoother skin texture and brighter complexion
Fractional technology leaves part of the skin unaffected, to promote quick healing
The Treatment
Laser skin resurfacing is an outpatient procedure that takes approximately 30 minutes to two hours. The first step is cleaning of the skin and numbing of the treatment area. To ensure your comfort, oral or intravenous sedation can be administered before treatment.
With the Ultrapulse laser we can provide different levels of treatment, including Active FX and the more extensive Deep FX.
For a complete rejuvenation, there's a Total FX option as well. We use a handheld device to deliver pulses of laser energy to the facial skin. As the laser passes over the treatment area, it penetrates through the outer layers of skin. Damaged skin cells are destroyed and healthy cell growth is stimulated.
Recovery
After laser treatment, we apply a sterile surgical dressing to your skin, which should remain for at least 24 hours. An ointment is also prescribed to aid in the healing process. Depending on the level of your laser treatment, you might need a friend or family member to drive you home from our office.
Most patients can get back to work after 4-7 days. Your skin will look red for the first few days and then appear slightly pink for several weeks, and sometimes longer (especially for fair-skinned patients). The final results will be evident in 3-5 months. Possible side effects of laser resurfacing include swelling, extended redness, skin irritation, abnormal healing and scarring. During your consultation, we will discuss safety information and risks in great detail.
Learn More
If you'd like to learn more about laser resurfacing with the Lumenis Ultrapulse laser in Pleasanton CA, please call or email our Bay Area plastic surgery office to schedule an appointment. We can answer your questions about laser treatment and its alternatives. Call our Danville office at 925-820-7290 or our Pleasanton office at 925-462-3700 to schedule your visit today.
Our Offices
1387 Santa Rita Rd
Pleasanton, CA 94566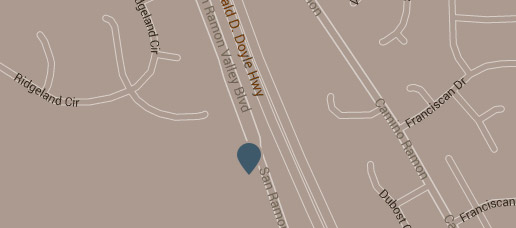 919 San Ramon Valley Blvd #150
Danville, CA 94526