Gynecomastia
Consultations offered at our two convenient locations in Danville and Pleasanton
Correction of Gynecomastia
While gynecomastia is typically a benign condition, it can adversely impact a man's confidence and self-esteem. Fortunately, we can perform male breast reduction surgery for men of any age. The first step is a medical inquiry into the potential causes for overdeveloped breast tissue. If medical interventions cannot resolve the issue, male breast reduction usually becomes the next best option.
Benefits OF Male Breast Reduction
A flatter and more masculine chest
Improved self-confidence and feelings of wellness
A catalyst for improving body image and appearance
The Procedure
Male breast reduction can safely remove excess fat, glandular tissue and loose skin on the breast area and restore the chest to a normal contour. It's an outpatient procedure that can be performed under intravenous sedation or general anesthesia. To contour the chest, we use liposuction, excision (surgical removal of tissue), or a combination of both.
When liposuction is performed alone, incisions are very small and will be located near the armpits or nipples. When excision is required, incisions will be located around the areola or crease under the breast. After removing excess tissue and fat, all incisions will be closed with sutures. An elastic compression garment is then placed around the treated area to minimize swelling and discomfort.
Recovery
After surgery, you will leave with specific aftercare instructions. Swelling, bruising and discomfort should be expected for several days. Compression garments will need to be worn for about 30 days. Prescription pain medication can help you manage discomfort after male breast reduction. All stitches are removed within two weeks.
Typical recovery time is about one week, with strenuous exercise postponed for several weeks. The final results of male breast reduction are permanent and will become gradually apparent over the course of several months.
Complications are rare in male breast reduction, but like all surgical procedures, this one has risks to consider. We'll discuss safety information and risks in-depth during your consultation. Potential adverse events include infection, hematoma, breast asymmetry, nipple or areola inversion, sensory changes, excessive scarring, hyperpigmentation or unsatisfactory cosmetic outcome.
Learn More
If you desire a flatter chest, we invite you to visit us for a personal consultation. Dr. Bachelor can answer your questions about male breast reduction and provide the highest level of surgical care. Call our Danville office at 925-820-7290 or our Pleasanton office at 925-462-3700 to schedule your visit today.
Our Offices
1387 Santa Rita Rd
Pleasanton, CA 94566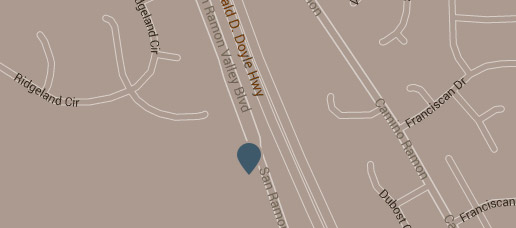 919 San Ramon Valley Blvd #150
Danville, CA 94526