CoolSculpting
Consultations offered at our two convenient locations in Danville and Pleasanton
Freeze the Fat
CoolSculpting combines the science of Cryolipolysis with advanced proprietary engineering into the Zeltiq System. What makes CoolSculpting different from other non-invasive procedures is that it tackles stubborn fatty pockets from deep within. This unique process freezes the fat cells to the point of elimination, leaving your skin cells healthy and undamaged.
Each CoolSculpting procedure results in a 20% reduction of fat on average in the treated area. Most patients can begin to see results as soon as three weeks after treatment, with the most dramatic results occurring over a period of two to four months.
The CoolSculpting Procedure
CoolSculpting targets only the fat cells, freezes them, and allows your body to naturally eliminate the unwanted cells. A specially designed cooling applicator is applied to the desired area of fat reduction to extract energy (cooling) from the underlying fat tissue without damage to other tissues.
The applicator cup uses a gentle vacuum pressure to draw the tissue between the cooling panels. During the procedure, the applicator delivers precisely controlled cooling conditions that have been proven to target and eliminate fat cells in specific areas of the body. When fat cells are exposed to precise cooling, they trigger a process of natural removal that gradually reduces the thickness of the fat layer.
Natural Elimination of Fat
Controlling the rate of energy extraction or cooling during the procedure, CoolSculpting results in a reduction of fat bulges, visible in 2-4 months. The fat cells in the treated area are gradually eliminated through the body's normal metabolic processes.
Zero Down Time
With this non-invasive technology, there are no needles, no incisions, no need for anesthesia or pain medications, and no recovery time. Patients resume normal activities following the procedure. Contact our practice today for more information!
Our Offices
1387 Santa Rita Rd
Pleasanton, CA 94566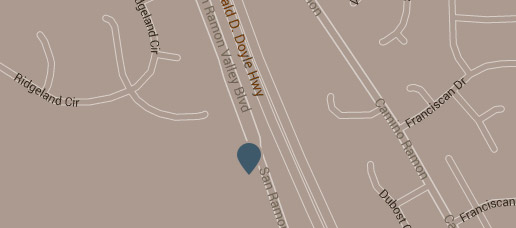 919 San Ramon Valley Blvd #150
Danville, CA 94526