Sculptra
Consultations offered at our two convenient locations in Danville and Pleasanton
A youthful face is typically full, round and heart-shaped. Over time, people tend to lose volume in their face. Sculptra is designed to counteract this process. We use it to restore fullness around the cheeks, temples and the mouth. Through gradual collagen stimulation, the treatment helps to bring back the vibrant appearance of youth.
Facial Volumization for a Younger Appearance
If you want a facial filler with results that last longer, you're probably a good candidate for Sculptra. What makes Sculptra different is that fact that it works gradually, with results improving over the course of a few treatments.
Sculptra Benefits
Enhanced softness and fullness near the eyes and cheeks
Improvement of smile lines or laugh lines
Long lasting results (up to 2 years
Shown to provide up to 80 percent correction in treated areas.
The Treatment
A Sculptra treatment can be finished within one hour. Before injection, your face will be cleansed with an antiseptic. Using an thin needle, we will carefully inject Sculptra into spots that need additional volume. Ttreatment sites may be gently massaged to promote smooth and even results.
After your treatment, Sculptra goes to work beneath your skin. It gradually stimulates collagen production to improve your appearance. We monitor the way in which results are progressing and perform a series of treatments. Most patients require 2-4 treatment sessions done 3-6 weeks apart.
Recovery
A Sculptra treatment does not require any downtime. An icepack can minimize swelling after treatment, but you can otherwise resume normal activities right away. Your skin will be sensitive, so avoid direct sun exposure for the first couple of days.
Some immediate improvements are evident after the first treatment, but final results will appear gradually with additional treatments. Results are shown to last for up to two years, and maintenance treatments can prolong your results. There are possible side effects with Sculptra, which we'll discuss in detail before your procedure. Possible adverse events include lumps, bruising, swelling, pain or redness at the treated area.
Learn More
If you're interested in learning more about our facial filler options, please email or call our Bay Area plastic surgery practice to schedule an appointment. During your visit, we will explain how our fillers work and determine if it's the right medication for you. Call our Danville office at 925-820-7290 or our Pleasanton office at 925-462-3700 to schedule your visit today.
Our Offices
1387 Santa Rita Rd
Pleasanton, CA 94566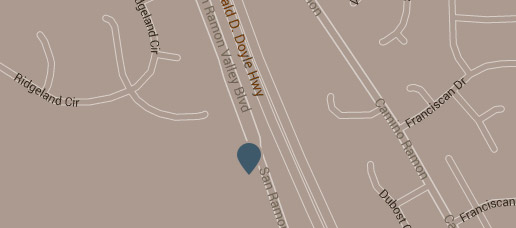 919 San Ramon Valley Blvd #150
Danville, CA 94526